Starting Strength Coaching
"Starting Strength Gyms are the best places to train in the United States. Managed by Starting Strength Coaches who have been evaluated for their expertise in instruction and their understanding of the Starting Strength method, a Starting Strength Gym affiliation is your assurance of a quality training experience, whether you join as a member or are just in the area for the week. Expert coaching, the finest equipment, and a helpful attitude toward your training goals are all part of the experience at a Starting Strength Gym."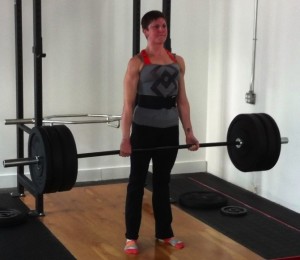 You've read the book. You've started the program. Now you need some feedback. We can help. Our strength coaching services are for those lifters who are looking for help with their form and technique.
Coaching Sessions
We offer 60 minute sessions. During this time, we can focus on at least 2-3 lifts, depending on what you need the most help. Most often, we critique the squat, press and deadlift. If you would like help with the bench, we can always schedule a second visit.
OR
You can take advantage of our One Day Clinic.
Our One Day Clinic is a comprehensive tutorial on 4 exercises of your choice. We will review and cover proper technique and performance of each lift, but this is a workout. We will go heavy enough to find errors in your form. Scheduling of this program is by appointment only. Please allow for 90-120 minutes to get through all 4 exercises.
Coaching sessions are tailored for each individual trainee based on their need and experience. Most sessions will focus on:
Squat
Press
Deadlift
Bench press
If desired, separate sessions can also be scheduled for instruction on the power clean.
Prices for one person:
60 minutes: $100
One day clinic (90 minutes): $150
Ask about our group rates.